Boston's Legacy Businesses - Restaurants and Cafes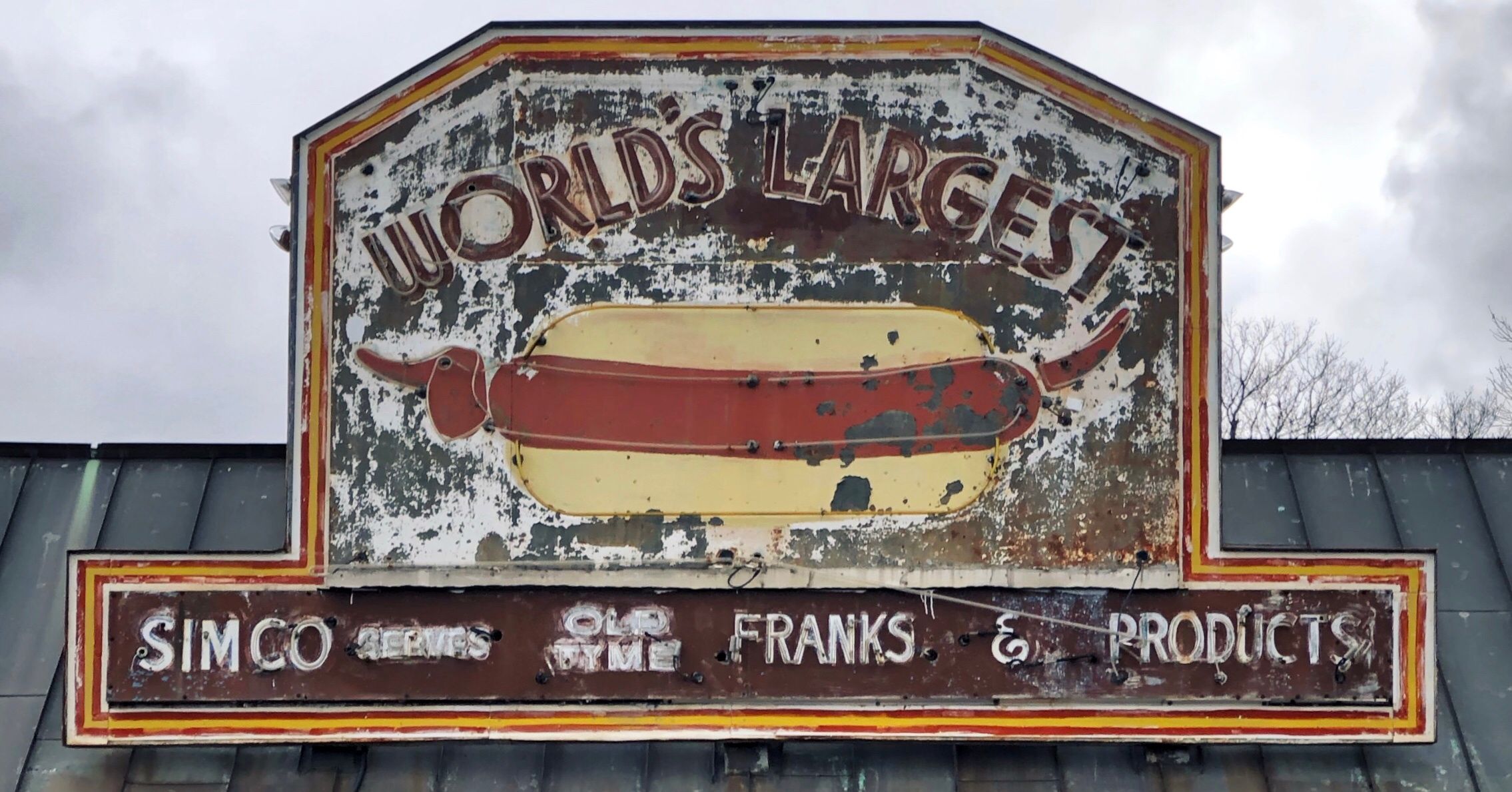 South Boston
Founded in 1890, Amrheins is the oldest restaurant and bar in South Boston. This city staple's menu features dishes influenced from around the world, while still focusing on New England flavors. Amrheins owns the oldest hand-carved bar in America and the first draft beer pump in Boston.
Mul's Diner has always been a classic, local driven diner. It was opened in 1955 by Joe Mulrey, a longshoreman, and has been serving the community of South Boston early, cheap, and delicious breakfasts and other diner food for decades. It may not be the most beautiful of buildings, with its flashy metal sides, but Mul's Diner is a place for local people and loved by local people. Politicians often visit Mul's to speak with the customers. The original Mul's Diner has been demolished and moved to share space with Ahmreins, also owned by Steve Mulrey.
South Boston
Dorchester
This French-influenced Vietnamese bakery in Dorchester is known for having the best banh mi in the city. The bakery's authentic homemade recipes have been passed down for decades, while their daily specials depend on the freshest produce and meats available. The bubble tea is pretty good too!
Jamaica Plain
Co-Founders Kathie Mainzer, Charlie Rose, Carol Downs, and Pierre Apollon opened the original Bella Luna in 1993 in the Hyde Park neighborhood of Jamaica Plain. In 1999, they took over the historic Jamaica Plain Bowl candlepin bowling alley in the basement below Bella Luna, adding a stage and bar to create the Milky Way Lounge & Lanes. In 2008, Bella Luna & The Milky Way relocated to the historic Haffenreffer Brewery Complex on Amory Street, sans the bowling alley. For over 27 years between these two locations, the owners carried on their mission to create a hospitable environment for the community through good food, drinks, and music, and to build a better Boston by supporting the work of local nonprofits. In June 2020, Bella Luna & The Milky Way announced their permanent closure due to social-distancing restrictions in place during the COVID-19 pandemic.
North End
Owned and operated by the Bova family since 1926, Bova's Bakery in the North End offers a wide variety of Italian baked goods. They make their specialty cookies, pastries, pies, and bread with family recipes that have been handed down for generations.
Beacon Hill
Beacon Hill's Capitol Coffee House has been a favorite breakfast stop for tourists, locals, and students since it opened in 1977. Located just a short walk away from the Massachusetts State House, Granary Burying Ground, Boston Common, and Suffolk University, the Coffee House offers quick, hearty breakfast options and a true Boston experience.
South End
Charlie's Sandwich Shoppe is a landmark restaurant in Boston's South End. Since its opening in 1927, the diner has hosted a multitude of diners from Sammy Davis, Jr. to Julia Child, and it continues to be a food destination for locals and celebrities alike. During the era of segregation, it became known as a refuge for African-Americans and was listed in the Boston Green Book. For its first 32 years of operation, Charlie's was open 24 hours a day, 7 days a week. The original store closed in 2014 after an 87-year run but was reopened two years later with new ownership and a slightly changed menu. George Aaron Cuddy recorded the history of Charlie's in his book, Where Hash Rules.
Chinatown 
China Pearl is widely regarded as one of the best spots for Dim Sum in New England. The Cantonese-style restaurant is located in Boston's Chinatown neighborhood.
Back Bay
Located in the Pledge of Allegiance building on Columbus Avenue in Back Bay, Club Cafe has been a leader in Boston nightlife for three decades. Opened in 1983, Club Cafe was among the many establishments in Boston that catered to gay clientele. Today, it remains a visible and enduring presence in the city's queer community. The cafe features a dance club, cabaret, and top-rated restaurant. The club reopened with new health and safety procedures in June 2020. 
South End
Darryl's combines Southern comfort food, specialty cocktails, and live jazz music (often featuring local students from the Berklee College of Music) for a unique dining experience in Boston's historic South End. Darryl's is owned by Darryl Settles, who purchased the restaurant in 1990 as Bob the Chef's and later Bob's Southern Bistro. A Black owned-business, the restaurant promises both soul and spice: its motto is "The Intersection of Friends, Food, and Music."
South End
The South End's Delux Cafe is known for its quirky interior decoration with Christmas lights, Elvis memorabilia, and record albums. The location has been a neighborhood bar for over 50 years. Higgens Pub became the Elbow Room, so named because you were sure to rub elbows with someone due to the pubs diminutive size. After the Elbow Room it was Chez Joie, and then Delux Cafe. It is now owned by former regulars, wife-and-husband duo Laura Hafner and Kyle Yanney.
South Boston 
Doughboy Donuts & Deli has been making customers happy for years with their extensive donut, pastry, and deli menu. With both a shop and drive-thru, they're a great stop for a quick treat.
Doyle's Cafe*
Jamaica Plain
In November 2019, Doyle's Cafe in Jamaica Plain closed after 137 years. The life of the iconic Irish pub spanned three decades, yet came to a close due to real estate market pressure and climbing operating costs. A true neighborhood joint, the pub was also a go-to spot for local and national politicians. Vintage photographs and memorabilia adorned its walls, testifying to its long history. The pub appeared in blockbuster films like 21, Patriots Day, and Mystic River. 
Eldo Cake House*
Chinatown
Eldo Cake House is a bakery in Chinatown known for serving some of the best cakes in Boston, and they're a popular local choice for Chinese-style wedding cakes.
Roslindale
The Fornax Bread Company in Roslindale has been providing artisan breads, pastries, soups, and sandwiches to Boston customers and restaurants since 1997. 
North End
Located at the heart of Little Italy, Galleria Umberto is a North End institution. The store opened in 1965, and has been in the family since then. Current owners Ralph and Arthur feature the same menu of classic Italian food, and everything is made fresh daily—and is sold until it runs out, usually just within hours.
South Boston
This Southie diner was established in 1995. Fitted with only 4 tables and a 12 stool lunch counter, it's always crowded with loyal local customers. The diner, known for its breakfast foods, was featured in 2011 on Anthony Bourdain's No Reservations. Boston Magazine named The Galley Diner "Best Diner" in 2013 and 2014.
Jamaica Plain
Galway House in Jamaica Plain is a family-style restaurant that serves a combination of classic pub and Italian food and is known for great service.
South End
Haley House has operated since 1966 as a full-service soup kitchen, food pantry, and clothing room with a live-in volunteer staff dedicated to providing personal hospitality to every guest. For over 50 years, they have evolved to accommodate the changing needs of the South End neighborhood and its community, using food with purpose and the power of community to break down barriers between people, empower individuals, and strengthen neighborhoods.
Harry's Cheese and Cold Cuts
Downtown
Harry's Cheese and Cold Cuts has been operating out of the same 200-square-foot stall on Blackstone Street by Faneuil Hall since 1984. Before that, it was open for years just a few doors down. Roy Fournier, the store's owner, sells a variety of high-quality imported and domestic cheeses, olives, meats, and condiments at competitively low prices. Like the nearby street vendors and mom-and-pop shops, Harry's is an integral part of the historic fabric of Blackstone Street, which was established as an open-air market in 1833.
Jacob Wirth Co.*
Downtown
The Wirth family from Bavaria opened this German-American restaurant in 1868. The restaurant remained the second oldest continually operated restaurant in Boston until its closing in 2018 following a fire and water damage.The building, constructed in 1844, is protected as both a Boston Landmark and a National Historic Place, and still stands strong among the modern buildings neighboring it. The menu featured beloved Bavarian traditions like Wiener schnitzel, sauerbraten, and potato pancakes.
Brighton
Jim's Deli & Restaurant has been family owned and operated since 1990. Founded on the principle of great food at a great price, Jim's is passionate about doing their part to feed the community in Brighton. With a welcoming atmosphere and home-cooked food, the deli is a go-to spot for locals.
South End
JJ Foley's has been family owned and operated since 1909. This South End staple has prided itself in offering delicious food, great drinks, and friendly service for over a century. The cafe combines the feeling of a traditional Irish pub with the rich history of Boston, including its preserved original pre-Prohibition bar.   
South Boston
Joseph's Bakery in South Boston has been serving up freshly baked breads, cakes, cookies, and more since 1967. Their Italian-style baked goods will have you quickly coming back for more.
Jamaica Plain
JP Licks has long been a staple in the Greater Boston area. Vince Petryk and Michael Herbert opened the first J.P. Licks Homemade Ice Cream store in Jamaica Plain in 1981. JP Licks is dedicated to customer service, with a mission to give all customers a sense of childhood nostalgia through a fun ice cream experience.
Downtown
Marliave was originally opened in 1885 by Henry Marliave, an immigrant from Paris, who achieved his dream of opening a restaurant in America. In 2009 it was re-opened by Scott Herritt and currently serves an array of French and Italian cuisine. Marliave is the oldest chef owned restaurant in Boston. 
Dorchester
Opened in 1999 in Dorchester by Kathy and Bernie Goodman, its service was continued by locals a few years later when the Goodmans moved south. Serving breakfast and pancakes all day, McKenna's is known for its local family environment and friendly atmosphere where they know their customers by name. 
Jamaica Plain
From Hippie Hour with tributes to bands like Grateful Dead to Queeraoke which turns the cafe into an LGTBQ+ friendly club, Midway Cafe is never boring. The bar and live music venue is open until 2 am most nights and offers a huge variety of different musical acts for every music lover. It has been sponsoring and bringing musicians to light since 1987 when Jay Balerna bought the bar and liquor license from its previous owner. 
North End
Started in 1946 by Michael Mercogliano, who arrived from Italy when he was just 12, Mike's pastry in the North End has become famous for its cannoli. It's rare to see the bakery without a line coming down the sidewalk and customers passing by with their iconic white box tied with blue string. Only using the best ingredients and constantly drawing in tourists with their large and delicious cannolis, lobster tails, and other goods, Mike's has become a staple of the North End.
North End
Modern pastry was opened in 1930 on Hanover street in the North End. Owned by the Picariello family for 90 years, Modern Pastry was expanded once in 2006 and again in 2013 to offer more space to its customers and staff. Today it has a local, friendly competition for business with Mike's Pastry.
Brighton
Pino's Pizza was founded in 1962 and has focused on serving their customers in the best way possible for almost 60 years. They were voted the "Best Place for Pizza" by Community Newspaper Company's Readers, and were named "Best Pizza by the Slice" by Phantom Gourmet. 
Roslindale 
Pleasant Cafe in Roslindale is known for its neon sign and delicious pizza. It has been a staple of the community for over 80 years. The restaurant was opened in 1937 by the Lantocosta brothers and ran until the Morgan and Lynch families bought it from them in 1979. The interior of the bar and restaurant has remained almost exactly the same as it looked decades ago, with minor changes for better spatial use.
North End
Polcari's Coffee opened in 1932 when Anthony Polcari finally saved enough money to start his dream coffee business in the North End. Today, Polcari's is owned by Bobby Eustace, who worked alongside Ralph Polcari for many years. They have many different coffee blends, including the original Polcari blend, which is a dark mixed with a light roast. They also sell spices, deli meats, and pasta.
North End
Regina's Pizza is the renowned Boston Pizza, and is the official pizza of the Boston Red Sox. They have many locations across the state, but the original Regina's Pizzeria is located in the North End. Opened in 1926 by Luigi D'Auria, the Polcari family now runs Regina Pizzeria. There is often a long line of those waiting to eat inside, and the walls are adorned with photos of the decades of celebrities who have joined the enthusiasm for their classic brick oven pizza. 
South Boston 
Rondo's Submarine Sandwiches is a deli and sub shop in South Boston. It's a favorite sandwich destination of the locals, especially during lunch. They are known for their quick, convenient, friendly service, and delicious subs.
East Boston
Santarpio's Pizza is a point of pride for the people of East Boston, especially with it's iconic sign. The Santarpio family originally opened a bakery there in 1903 but started making pizza about thirty years later, and has been a favorite place for pizza ever since. They also have a barbeque menu complete with house-made sausages and skewers, including beef and lamb, which are always served with hot cherry peppers. Santarpio's has even been featured in Bizarre Foods America.
Seapoint
South Boston 
Seapoint is another restaurant in South Boston, which is known for its casual dining. It opened in 1979, and continues to serve its patrons with a bar, pool table, and TV's for watching the perfect game.
South End 
Slades Bar and Grill is a classic hot spot for southern food with a soulful jazz and R&B atmosphere. Originally opened in 1935, Slade's has been called "the soul of Boston" and prides itself on being a part of Black History. It was owned by Celtics legend Bill Russel in the 60's and today is under the new management of Terryl Calloway, who was a promoter of Black entertainment in Boston in the 80's and 90's, and Darryl Settles, founder of the Beantown Jazz Festival and owner of Darryl's Corner Bar and Kitchen. Everything has remained the same aside from a few updates to the interior. 
Downtown
South Street Diner is the only diner in Boston that is open all night, everynight, and has accordingly earned its spot as an "after hours" final destination before heading home after a night out. It was originally opened in 1947 by the Worcester Dining Company for the factory workers who had spent their days making shoes and handbags, and now supports a scene of students, artists, and locals. The Diner has been named the Best of Boston by Boston Magazine, and "The PLACE for college students to start their Spring Break Tour" by Rolling Stone. It has also been featured in a few different films.
Twin Donuts
Allston 
The iconic neon sign has made Twin Donuts stand out since its founding in the 1950's. Today it's known of course for its delicious donuts in a variety of flavors, from classics, to seasonal, to the iconic Boston Cream donut.
Downtown
Originally called Atwood and Bacon Oyster House, Union Oyster House was opened in 1826 and now holds the title of the oldest continuously operated restaurant in the US. The building that houses the restaurant was built in the early 18th century and was originally used by Isaiah Thomas to print "The Massachusetts Spy", and supposedly Louis Phillipe I, the last King of France, lived on the second floor of the building for some time. Union Oyster house has been loved by many, including the Kennedy's, with JFK's favorite booth dedicated to him. The semicircular oyster bar was also frequented by Daniel Webster. Today Union Oyster House still serves delicious New England favorites for an authentic experience.
Dorchester
Victoria's Diner is a local family run diner in between South Boston, Dorchester, Roxbury, and the South End. It was originally opened in 1949 by the Georgenes family and became a huge favorite with those living and working in the area. The sons of the Georgenes family took over the diner after they returned from service in the Korean War in 1970's they got a liquor license for the diner and expanded by adding another dining room named after their father. Commonly called "Vic", Victoria's Diner has drawn some important people like Mayor Thomas Menino, State Senate President William M. Bulger, Ray Flynn, and Arthur Fielder. In 2011 Victoria's was purchased by Damian, Sheree and their family and is once again a family business. The diner was named "Boston's Best Diner 2012" by Boston Magazine, and now has a full liquor and entertainment license, and continues to happily serve their customers.
Simco's
Mattapan
Simco's is one of the favorites, and hidden gems, of Mattapan. While they have spaghetti, ice cream, and many other dishes that are worth trying, the real draw of Simco's is their hot dogs. Opened sometime in the 1930's, Simco's has been drawing the people of Mattapan for decades, with their thin, delicious dogs. They can be ordered with chili or cheese, and tend to be a messy endeavour. Nevertheless, you'll still find customers perched on the nearby bridge, sidewalk, and cars to eat.
South Boston
Sullivan's on Castle Island was originally a stand that opened in 1951 by Dan Sullivan, Sr., in order to sell quality food to those enjoying the large recreation area of Castle Island. A second building was constructed in 1963, and the current building, which is a reproduction of the fort officer's residence, was constructed in 1986. The hotdogs and french fries at Sullivans have always been a favorite of those on Castle Island, and have been a staple over the years.