Individual & Young Professional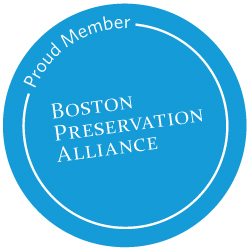 Alliance members are an integral part of the organization's mission to protect and improve Boston's distinct architectural heritage. With your ongoing support through membership, we continue to have significant impact on neighborhoods throughout Boston. Join the Alliance  or renew your membership and be a steward for tomorrow's Boston!  
MEMBERSHIP BENEFITS INCLUDE:  
Free admission to members-only events with generous opportunities to network  
Free admission to the Urban Forum, held every other year with topics that focus on neighborhoods and the economic benefits of preservation
Priority access to public events, including walking tours, lectures, and preservation-related workshops
Invitation and voting rights on Alliance business at our Annual Meeting
INDIVIDUAL MEMBERSHIP—JOIN/RENEW 
Individual membership strengthens our collective voice at local, state, and national levels. Join us in providing a united front for the preservation of Boston's urban landscape.
YOUNG PROFESSIONAL MEMBERSHIP $40—JOIN/RENEW   
Membership designated for individuals under the age of forty. Young Professional members receive all the benefits of Individual Membership plus invitations to networking events designed for Boston's next generation of preservationists.
 
Securing or have questions about membership? Contact Elise Couture-Stone, Donor Engagement Manager; 617-367-2458 x 205. EIN# 04-2748390