Built in 1928, the Sears Roebuck building is an important and rare example of Art Deco commercial building in Boston. It was the last of ten Sears and Roebuck mail order plants designed by George C. Nimmons. The opening of the Sears retail store caused such excitement in Boston that the city provided extra streetcars to handle the crowds.

By the 1960s, an economic downturn caused the Fenway to decline; in the 1980s, Sears no longer had need for this warehouse. The building sat vacant for years, causing a major void in the fabric of the neighborhood and facing demolition several times.

The former Sears Roebuck and Company Building was designated as a Boston Landmark in 1989. However, the building faced having its landmark status rescinded in 1995 after several development proposals failed and many people believed that the restoration of the building was financially infeasible.

The Alliance actively advocated for a preservation-friendly development alternative for this site. Listing the building on the National Register of Historic Places permitted developers to take advantage State and Federal of Historic Rehabilitation Tax Credits. In 1998, a plan to restore the building and convert the interior into retail and office space was devised and implemented by the Abbey Group with architects Bruner/Cott & Associates. "The challenge of the project—and eventual solution to the building's successful historic rehabilitation—was to use the old elements of the Sears building, now on the National Register, as the inspiration for the new environment: metamorphosing a 1929 warehouse into a 21st century office center," said the architects at Bruner/Cott & Associates.

Related Reading:
New Urbanism Thrives in Historic Sears Warehouse Buildings (2018)
It was a parking lot. Now it's a park, and the 'center of gravity' in reimagined Fenway Neighborhood. (2019)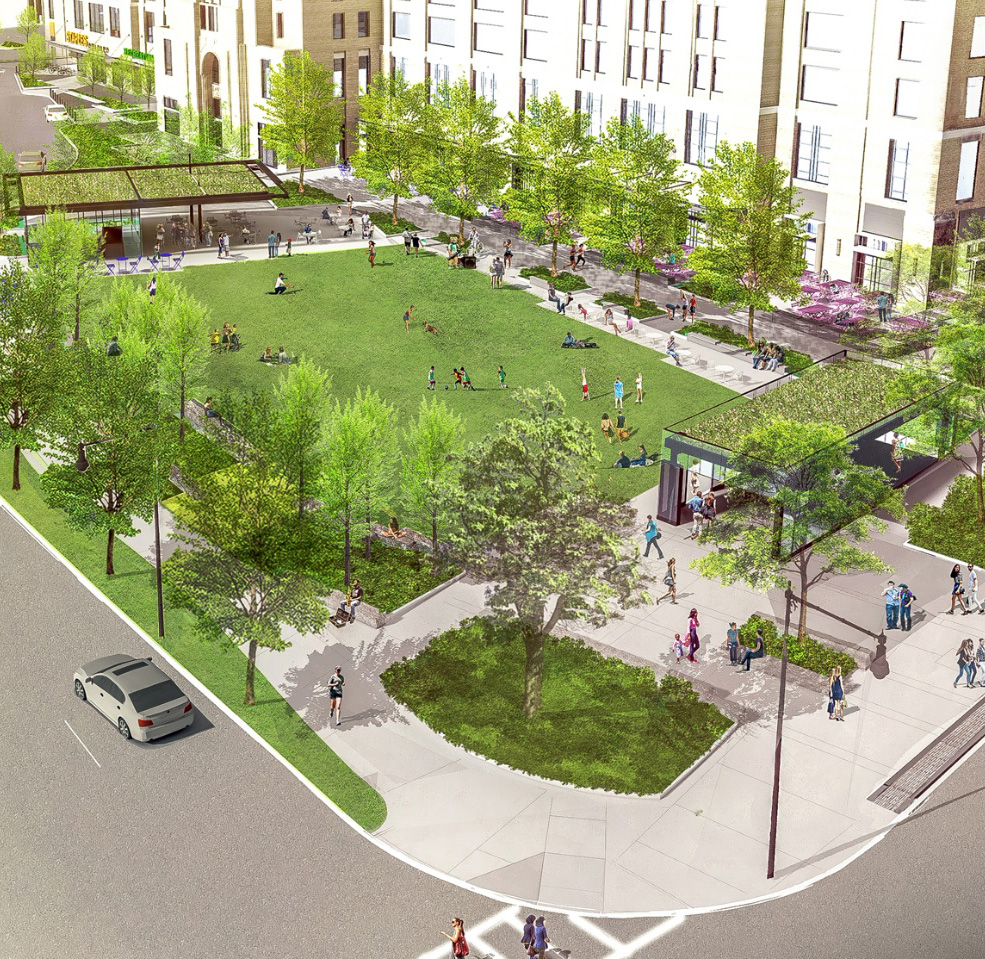 The parking lot in front of the main entrance is in the process of being converted into an inviting park. Rendering by LeBlanc Jones.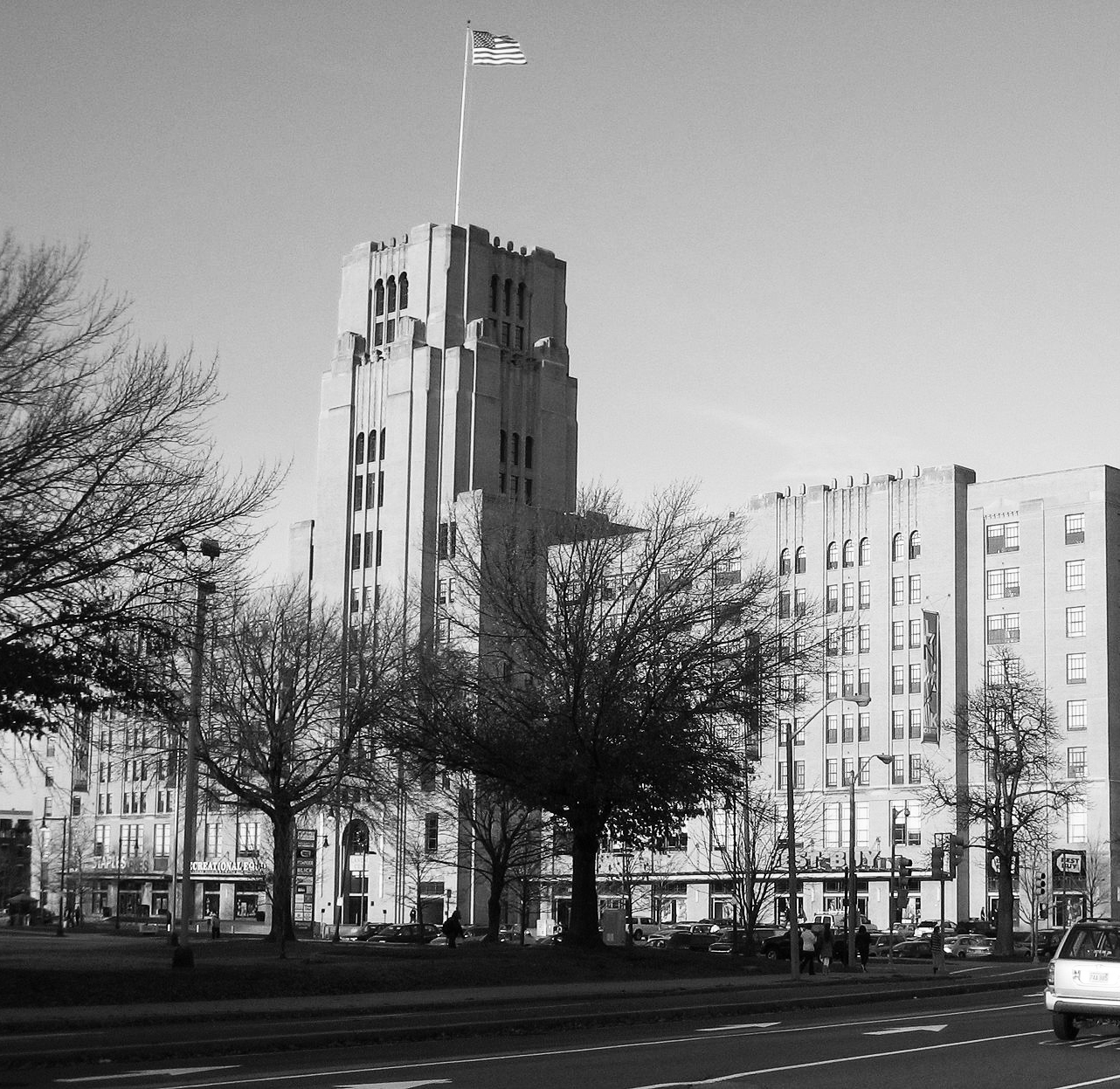 The 1928 Sears Roebuck building is an important and rare example of an Art Deco commercial building in Boston. The building is constructed of tan brick and Indiana limestone trim.