2021 Codman Award for Lifetime Achievement: Marita Rivero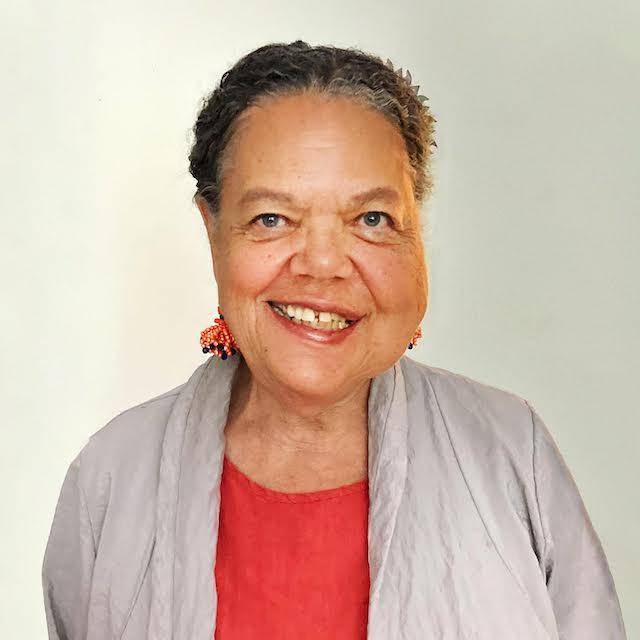 The Boston Preservation Alliance is pleased to present our 2021 Codman Lifetime Achievement Award to Marita Rivero, whose life's work has been to capture the stories that help us find one another across our differences. She brings experience as a senior public broadcasting executive, museum president, and board member in the areas of arts, education, and preservation.
"Marita Rivero has been demonstrating the value of stories — narratives of diverse lives and of diverse and historic places — her entire career," says Greg Galer, Executive Director of the Boston Preservation Alliance. "Her extensive public broadcast executive experience at organizations such as GBH provided Marita with a mindset, manner, and perspective that empowered successful leadership roles at the Museum of African American History and the National Trust for Historic Preservation. Working in the local and national arenas, she has shown how to tell a more full American story that engages, educates, and betters each of us as individuals and as a community."
Marita's interest in telling the full American story was at the heart of the Museum of African American History's refreshed marketing and outreach effort for its historic sites in Boston and Nantucket. Under her tenure, the annual MAAH-Stone Book Award began in 2018, and today offers a $50K prize. As Chair of the National Trust for Historic Preservation, she saw the 2017 launch of the African American Cultural Heritage Action Fund, currently grown to $45M. Marita continues her association there to help build the new fund, Where Women Made History. Her work as GBH Vice President and General Manager for Radio and Television included radio station expansion, creation of The World – a national daily global FM news program, the relaunch of the WORLD digital television channel as a home for diverse voices, and developing a set of diverse and robust community partnerships. She also serves on the Mass Humanities Board as well as the Greater Boston Convention and Visitors Bureau Board, with a particular interest in expanding the state's marketing influence by championing the often overlooked cross-cultural contributions made to the area's significant American history. By dedicating her life to documenting and sharing the diverse narratives of Boston, Marita has ensured that no one's voice is forgotten.