2018 Preservation Achievement Award Winners
Congratulations to our 2018 Preservation Achievement Award winners!
2018 Preservation Award Winners: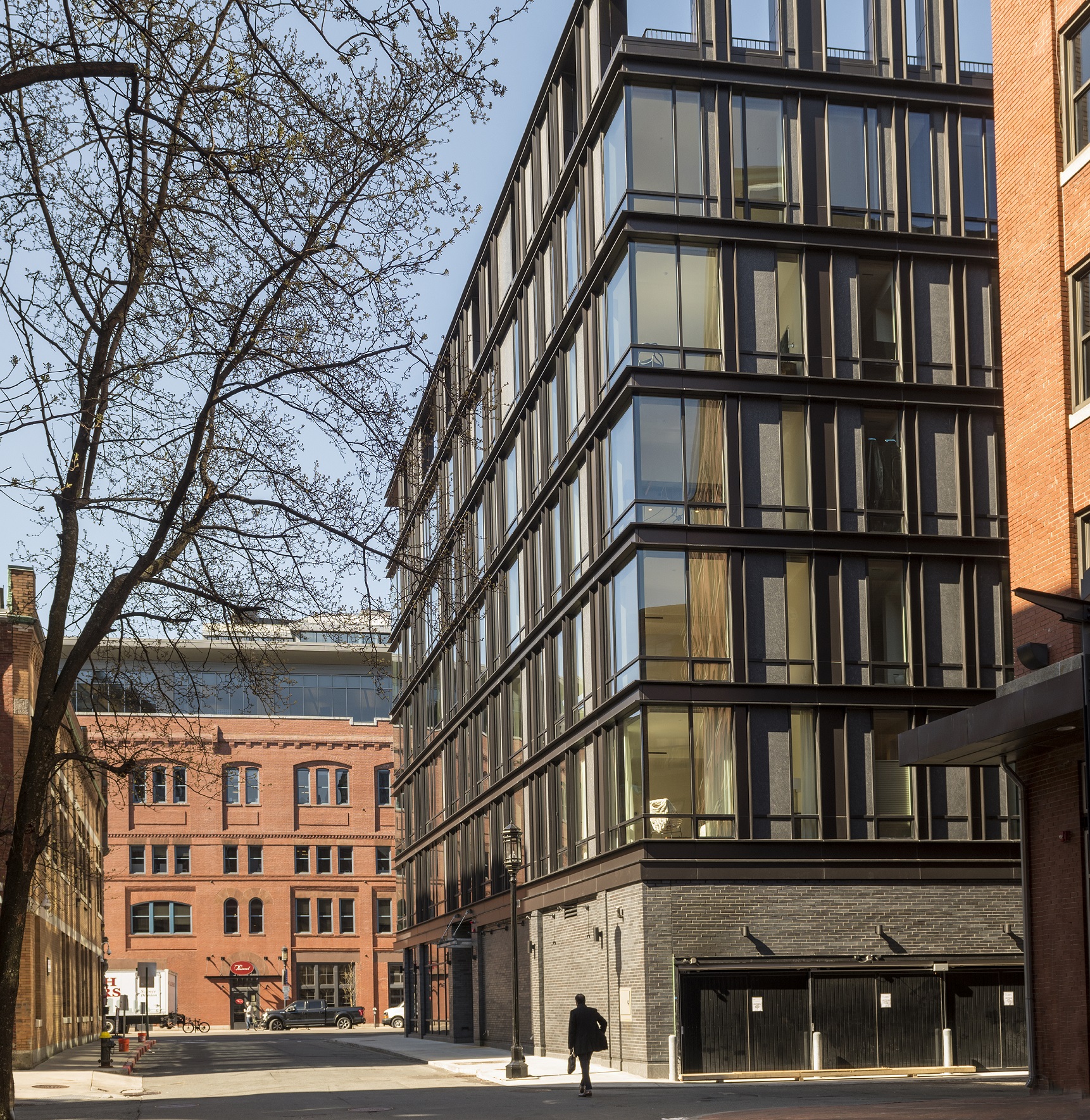 The new building at 10 Farnsworth embraces the scale and rhythm of the historic streetscape and the muted, industrial color palate allows the building to recede so that the rich colors of the historic masonry around the site dominate. And yet, the new building at 10 Farnsworth makes its own, modern statement creating a dynamic blend of old and new.
The project team worked closely with the South End Landmark District Commission to determine an appropriate approach for this site. When developers work well with local historic district Commissions, the result is a unified, preserved district that moves forward without sacrificing its own sense of place and time. This project exemplifies that successful partnership.
An old piano factory, a brewery, and a land surveying company with roots in transits and tape measures now embracing lasers and drones, seem like an odd blend, but in fact demonstrate the ultimate creative fusion that breeds success, vibrancy, and character of a modern city.
George Robert White Memorial Fountain
The project included restoration of the fountain and its basin with new, sustainable mechanical systems, a new accessible path, bronze railings at the stairs, two new benches, upgrades to the lighting, and landscape renovations. This corner of the garden is once again a serene and inviting space for all visitors.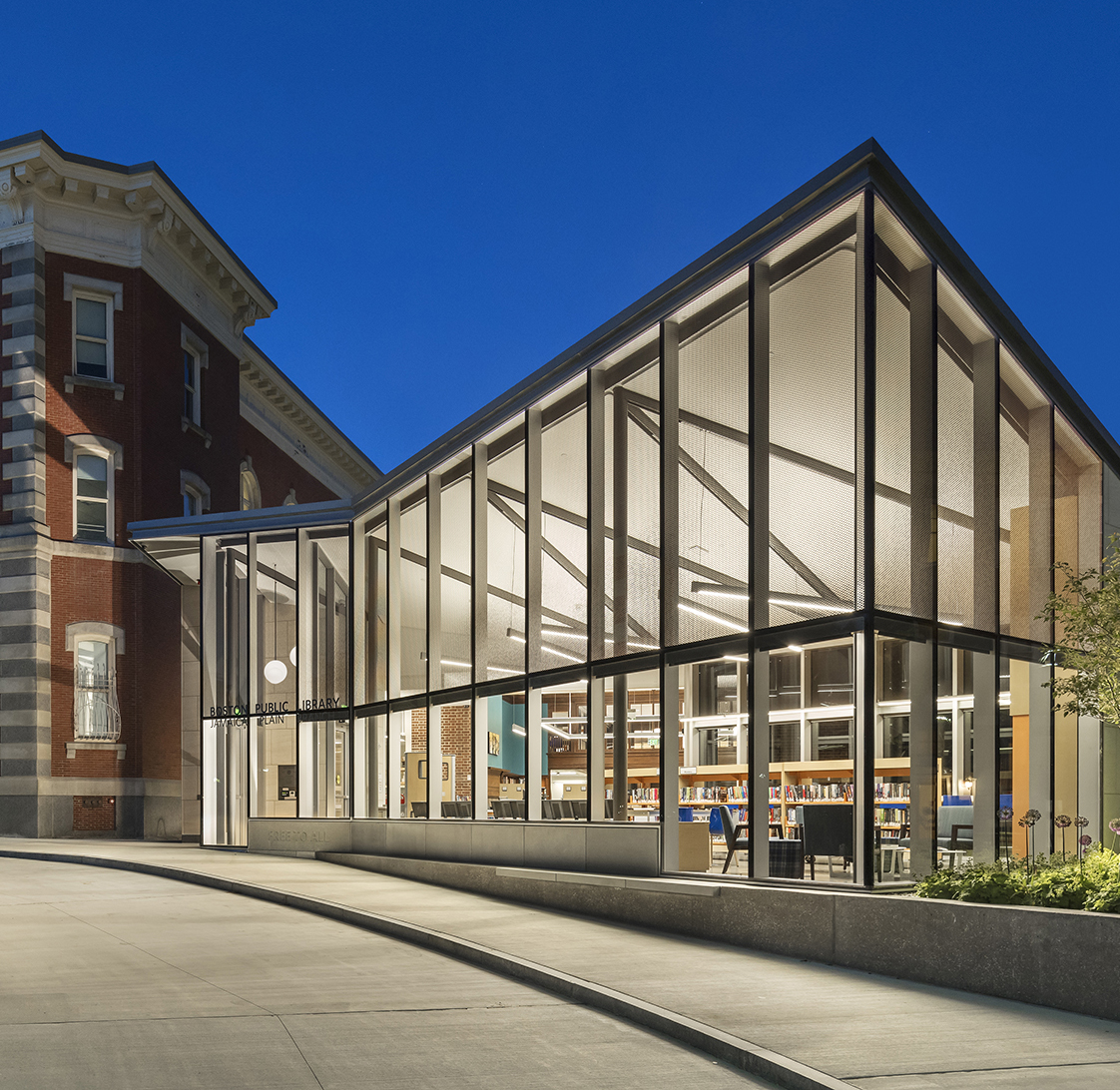 Jamaica Plain Branch of the Boston Public Library
The library now better serves the community while bringing its historic character and charm to both new young readers and former children's section visitors.
2018 Stewardship Recognition:
The project included structural reinforcement, masonry repointing, slate roof repairs, replacement of gutters and downspouts, window lintels, and wooden entry doors, and the restoration of stained glass. Though renovation of the interior has yet to be undertaken, the building is now secure and maintains its solemn, stately presence in the historic cemetery.